The article will tell you where  to find music for your audio podcasts and videos that is both correctly licenced for you to use and can be used free of charge. This article originally appeared at Heatheronhertravels.com here.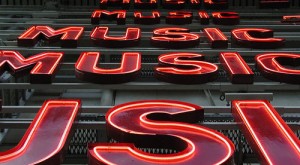 When I  started making short travel videos I wanted to add some music to make them more engaging and entertaining. It took me a while to find a source of suitable music so now I want to share with you where you can also go to find music that is both FREE and royalty-free.
What does Royalty-free mean?
You need to be aware that Royalty-free means that copyright regulations allow you to use the music freely on your video or podcast – in some case you may have to pay a one-off fee to do this, in others it may be free to use in this way. Some websites have a great selection of music, but you do have to pay to download it.
It's important to use music that's royalty-free, because if you add copyright music to your video and upload it to YouTube, you'll be infringing their terms of use and if someone complains, they'll take down your video. Don't think that you can get away with it, as my music industry friend tells me that videos can be  automatically scanned to determine whether the music on them is copyright music.
On the other hand, there are websites where you can download music that is both free and royalty free, as long as you credit the artist and website. The deal here, is that up and coming artists load their music to the site for you to use, in return for you giving their music some publicity and airtime.
Free and royalty-free music
Musicalley.com from Mevio is the main website I've found for free and royalty-free music and you can read their terms of use here. You can listen to all their music here, but when you're ready to add it to your playlist and then download it as an MP3 file from there, you will need to register as a producer.
How to find the music you want
One of the benefits and also problems I found with Music Alley is that they have such a wide selection of different tracks that it may take some time to search for what you want. You can search on the music genre you want but for example the Instrumental category which I often use has over 2000 music tracks and it would take hours to listen to them all. These are my tips to help you find what you want;
Try to make a playlist of tracks you like and can forsee using ahead of time, then when when you're in a rush to get a video finished, you can just choose one from your playlist.
When you find a track you like, listen to all the other tracks by the same artist as they may also suit your taste.
Search on key words such as Spain, harbour, London, autumn or whatever suits the theme of your travel video to narrow down the search. Then listen to all the ones in the music genres you like.
Once you've downloaded the MP3 file from the website you can import it into your video or audio editing software and edit it into your video or podcast. Don't forget to meet the terms of use, by crediting the music at the end of the video or in the podcast shownotes.
More Free Music
Thanks to Keith at TravelRat who alerted me to another website called Incompetech that he uses that offers music that is FREE and Royalty-Free in return for a credit. Although the selection of music on this site is not as wide, there are useful descriptions of the tone and mood of the music that will help you find something that suits your video or podcast. Again, you will need to give credit to the composer, Kevin MacLoed, in your video or show-notes, and you may like to make an optional donation.
Another site that has a selection of free, downloadable music and sound effects is found at Jewelbeat where you'll find examples of videos using the music.
Another discovery I came across recently is the Ioda Alliance, used by another travel podcaster I follow at the Home Based Travel Agent Podcast. The Ioda Alliance is a distributer of music from independent music producers and their Ioda Promonet Site features music that has been pre-cleared to use on blogs and podcasts. You'll need to register and be approved to use the music and then you must use some code from the site to generate a badge and purchase links within your show notes, for the music you want to use. Although the music is available for audio podcasters, it's not really clear whether it can be used for videos, but you can always contact the artists through their personal websites or Myspace pages, directly if in doubt.
Add free music to your Youtube videos
Another way you can easily get free and royalty-free music onto your Youtube videos is to upload your video and then use the Audio swap function. Here's how….
From your Channel view, click on the dropdown under your channel name (top right) and click on My videos, then click Edit, for the video you want to add music to, and click on the Audio swap tab at the top. You can then select different types of music and preview them to see how they would sound. Once you find one you like you can publish.
Just remember you can't go back to your original audio (you'd have to upload the video all over again) although you can change to different music. This is particularly effective for short travel videos with no speaking and where the background sounds are not especially attractive e.g. traffic, wind noise. The drawback is that you have to use the music over the whole video and there's no flexibiltiy to fade in and out or alter the volume in different parts of the video. I used the Audio swap function in this short video below;
Other sites for music that you pay to use
There are other websites that offer Royalty-free music but you have to pay to download it and if you run a UK based website you may have to buy an additional one off licence. You can find royalty-free music to buy at the sites below, and this may be better for you if you don't want to have to credit the artist or will be using the track many times, for instance as a signature tune.
Shockwave-sound.com
Audiomicro.com
Opuzz.com
Now you know where to get your free music, go ahead and make your videos and podcasts really stand out from the crowd.
This article is published at My Blogging Journey, but originally appeared on my Travel Blog at Heather on her travels where you can find travel tales, videos and podcasts from Europe and around the World.
Photo Credits: Phil h and Rossina Bossio
You'll also find lots of great travel stories, videos and podcasts at our travel blog at Heather on her travels .
Don't miss out – subscribe to My Blogging Journey