This article will give you ideas on how to make your blog friendly to a multi-lingual audience based on some ideas I heard in a seminar at the World Travel Market in 2009. This article originally appeared at Heather on her travels under the title of Making your blog friendly to a multi-lingual audience.  You'll find out how you can add an autotranslation facility to your blog, why you might translate parts of your articles and how you should add tags that are relevant for the destination you're covering.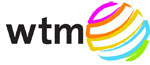 What I found most useful about the World Travel Market in November 2009, were the free seminars I attended on subjects that were relevant to my blog.
The one I'd like to share with you is the seminar entitled from Brochures to Multilingual SEO, which covered some things you should consider if you are trying to optimise your website for a multilingual audience.

– 70% of Internet users worldwide don't speak English.
– Google is not the leading search engine in every country, for instance in China the leading search engine is Baidu and in Russia it's Yandex. In a recent international survey of travel internet users, 99% of those surveyed booked their holidays on line but only 30% used Google.
– To optimise your website or blog for an international audience, it's not enough to just translate key words or phrases – you should try and find what are the most widely used key search phrases for your market.
– Local search engines favour local domain names and by the end of 2008, non-English script domain names will also be available.
– Numbers, colours and words have different significance in different cultures – would you fancy licking a Spanish lollipop called Bum, or drinking a Japanese Isotonic drink named Sweat? Worth considering when thinking up some wierd or wacky name for your blog.
– Even websites that attempt to have information in more than one language fail when, a few clicks in, the information reverts to English – worth considering if you are choosing a booking system for your hotel.
Tips to give your blog a multilingual appeal

– Add a translation widget prominently to your sidebar. On my blogspot blog I used the Yahoo Babelfish widget but others are available by Google or as a plug-in for your self-hosted WordPress blog. Go on – check out the widget in my sidebar and see how it works.
– If you are are bi-lingual, why not use more than one langage on your blog? – you may double your audience at a stroke. Check out this Spanish/English post from Collazo Projects or Chocolate & Zucchini based in Paris which has an English and French version. Even if that's a bit too much, you could always make an effort to translate the introductory paragraph of each post into the language where you are based or writing about. Maybe Spanish readers would also be interested in that recommendation of the fantastic restaurant you found in the backstreets of Valencia.
– When setting up tags for your post, try to include the obvious key words in appropriate languages, for instance Sardegna as well as Sardinia, La Ciudad de las Artes y de las Ciencias as well as City of Arts and Sciences.
– If you operate in a country other than UK or US, for instance if you have an expat blog, you should find out which search engine is most popular locally and what you need to do to be optimised for it.
As travels bloggers we must welcome readers from all over the world!
Thanks for the photo from noticlj on Flickr
This article is published at My Blogging Journey, but originally appeared on my Travel Blog at  Heather on her travels where you can find travel tales, videos and podcasts from Europe and around the World.
You'll also find lots of great travel stories, videos and podcasts at our travel blog at Heather on her travels .
Don't miss out – subscribe to My Blogging Journey