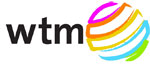 This article brings you tips on Making the most of the Web from a seminar I attended at the World Travel Market in London in November 2009. You'll find below my summary of the seminar and tips to implement the ideas in your blog.  Thanks for this seminar to Paul Richer of Genesys Travel Technology Consultancy. This article was originally published at Heatheronhertravels.com under the title Making the most of the Web at the World Travel Market
Relevant landing pages
If you advertise on the web, for instance using Google adwords, ensure that your ad clicks through to an appropriate landing page. It seems like common sense, but I was amazed at the examples Paul gave from major websites, for instance a page advertising Disney holidays that clicked through to a page about holidays in Dubai.
My tips on using relevant landing pages
When you write a post, check all the links you include, to ensure they take the reader to a relevant page. If necessary, create a new landing page, which will be targeted for a specific purpose. Here are a couple of useful articles I found on landing pages;
Increase the effectiveness of your next blog post with a landing page
The importance of landing pages on a blog
Think about the customer journey
Each link should take your customer on a journey through the appropriate pages, taking them deeper into your website. For instance someone looking for holiday accomodation will research general options, look at specific options, view some in more detail, then hopefully make an on-line booking. After a few clicks through the relevant pages, they should end up at the place you want them to be, such as a Book here or Buy now button.
My tips on creating a customer journey
At the bottom of each post, add a list of other relevant posts you have written and a back to home button, before all external links. This will encourage a casual reader to stay on your blog for longer, rather than clicking away immediately once they've read your post. If you have something to sell, make sure the links to enable them to buy are blindingly obvious within your posts.
Use calls to action
On your customer journey, put signposts for your reader with Calls to Action. Use imperatives to direct your reader in what you want them to do. Typical calls to action are Continue, View more details, Book this, Buy now.
My Tips on calls to action
Use the Imperative style when you want your reader to do something. For example
Read Related Posts rather than Related Posts
View my photos on Flickr rather than You can find my photos on Flickr here
Are you Trustworthy?
There is a lot of information on the web, so you need to make it clear why your reader should trust you. If you have things to sell from your website, they will be reassured to see an address and phone numbers. You might like to tell them how long you've been in business and whether you're in a trade association that will protect them.
My tips on building trust

In your sidebar, show any blogging awards you have been nominated for or won. Create a professional About page, which gives your credentials, such as the other sites or publications you write for and how long you've been a specialist in your chosen field. If you have a popular blog with many subscribers, you can add widgets to your sidebar that advertise things like your Subscriber numbers, Twitter followers or ranking in Blog Directories.
Optimising Titles and Text for search engines
Make sure that the key words you expect to be used in Internet searches are in your titles.
Your Google ranking is based not only on how many websites link to yours, but also where those links come from. For instance it is far better to have a link from a country's main tourist board website, or a blog with a very wide following, than from a website which is new and with a smaller readership. If you want to find out how many links your website has and where they come from, use Yahoo site explorer to find out. Don't try and cheat on creating quality links, as the search engines are always working to find ways to catch you out. Make sure that your words are text on the page not images of words, which can't be picked up by a search engine.
My Tips on titles

I used to give my blog posts fanciful titles, but now I make sure I include more key words, such as a place or name of the sight featured. For example
Warm Baths and waterfalls in Banos, Ecuador rather than just Warm Baths and Waterfalls
My tips on links

There are many ways you can create links; by being on peoples' blogrolls, commenting on other blogs, writing guest posts, linking to other blogs who then link back. However, you may want to focus these activities on blogs or websites that are influential and have a wide readership, to create maximum quality links. If you want to find out the Google ranking of any website, you can look at the little green page-rank bar on your Google toolbar. If you can't see it, go into Toolbar Options/Tools and tick the Page Rank option. Anything above 4 is a good ranking for a blog.
Get on Google local
Local businesses should make sure you are on Google Local – it's free and you don't even need to have a website. It means your business is more likely to come up on a Google search for a business/service and location e.g. Hotel Paris, Restaurant Bristol. If your blog supports a local hotel, business or service make sure you are on Google local.
Use Google Analytics
Google Analytics will help you analyse the type of internet traffic you're getting and it's free. The tool will tell you where your traffic is coming from, the pages they favour, the length of visit and plenty of other data on your Internet traffic. Site overlay will show you how many people visiting the page clicked on a particular link and you can download statistics and export them into Excel.
My Tips on using Google Analytics

Google Analytics will tell you the bounce rate of different posts, in other words what % of people bounced off the landing page without investigating any other areas of your blog. To reduce the bounce rate, read my post on How to keep readers on your blog and not bouncing away.
Tips for Mobile
In the next 3 years, the number of worldwide internet mobile users will double from 500 million in 2008 to 1 billion in 2011. Mobile users break down to 3 categories.
1. Must do now e.g. check in to flight, make a hotel reservation
2. Location based services e.g. check local train times, find a good local restaurant
3. Buy travel e.g. buy flights, receive special offers
It's worth checking how your site looks on a mobile screen, especially if you offer hotel or other travel services that are currently booked by internet.
Do let me know in the comments of any other useful tips you have.
Thanks to Bits n Bobs and Dezz for the photos on Flickr
This article is published at My Blogging Journey, but originally appeared on my Travel Blog at  Heather on her travels where you can find travel tales, videos and podcasts from Europe and around the World.
You'll also find lots of great travel stories, videos and podcasts at our travel blog at Heather on her travels .
Don't miss out – subscribe to My Blogging Journey